Each of our programs were inspired by our Founders children Dwight, Danielle and Daria, her grandchildren Denim and Dexte and her special angel that watches over her from heaven, Milani.
3 D's Goes Remote
DENIM (Family Involvement)
---
Developing, Earnest, Nurturing, Inspiring, Moms
Denim was created as a Parenting Program to empower children, create confidence and encourage academic accountability through familial support and empowerment. We will offer the following as support for all parents regardless of age, with an emphasis on single and young parents, caretakers for incarcerated parents, grandparents turned guardians and veterans
• Health & Nutrition Classes • GED • ESL • Job readiness • Yoga • Fitness
---
MILANI (Support for parents of stillborn)
---
Magnificent creation of God Inspiring thy mother Lori Ann And thy father Nathan as she lays In heaven guarding and protecting them forever. MILANI was created to provide families with information and resources that will assist them in the healing process. These include support groups, counseling and perinatal loss newsletters. Please email us to get support and resources: info@3dsaftercareinc.org
---
DWIGHT (Mentorship)
---
Dependable, Witty, Intelligent, Gentle, Hardworking, Tenacious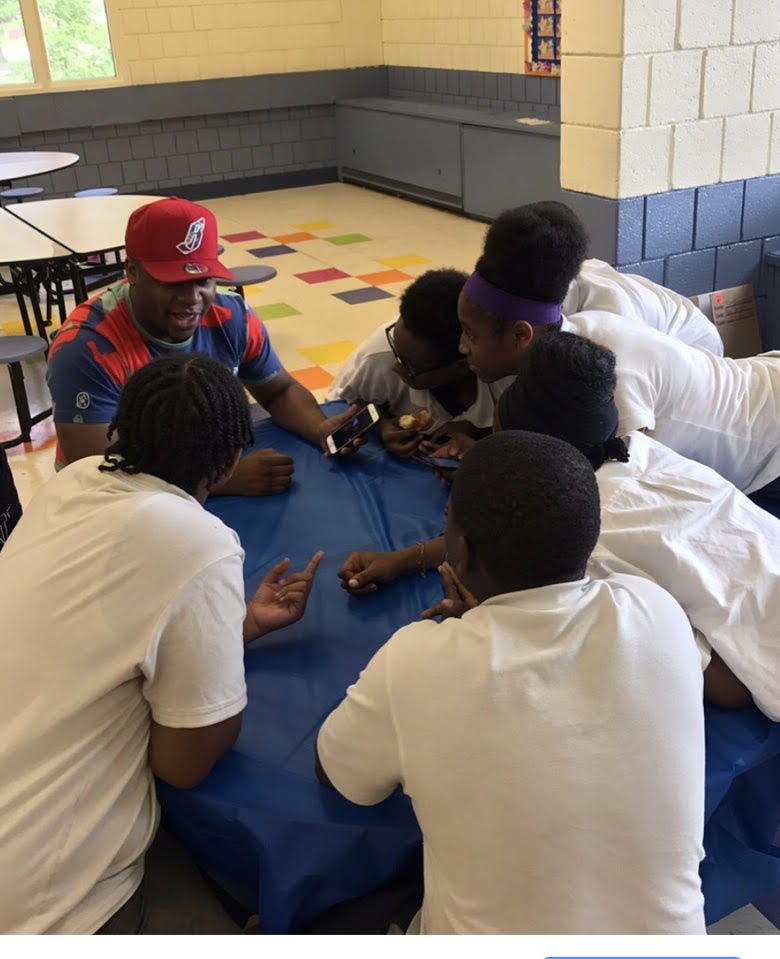 Dwight was created to empower children, create confidence and encourage academic accountability through mentoring. At its most basic level, mentoring helps because it guarantees a young person that there is someone who cares about them. A child is not alone in dealing with day-to-day. Mentors provide their mentees with an experienced friend who is there to help in any number of situations. DWIGHT recognizes that nearly 18 million young Americans need or want mentoring, but only three million are in formal, high-quality mentoring relationships. That means more than 15 million young people still need mentors. That unmet need constitutes what we call the "mentoring gap." Finding mentors for 15 million children is a tremendous challenge that we are working to undertake community by community. And with each new mentoring initiative and each new collaboration between schools and businesses, we are steadily closing the gap.
---
DANIELLE (Summer Camp)
---
Dynamic, Artsy, Noble, Innovative, Empowering, Lively, Lyrical, Encouraging Danielle was created to empower children, create confidence and encourage academic accountability through summer camp. DANIELLE knows that camps help our children develop great coping strategies when they provide seven things that all children need:
• New relationships • Self-Confidence • A sense of independence • To know that they are understood
• Physical development & good food choices • A sense of belonging • An appreciation of other cultures
DANIELLE can give our children a combination of experiences that prepare them well for life. Add to that experience the chance for a child's parents to reinforce at home what the child nurtures at camp and we can affirm and empower a nation of children that will powerfully impact their community and the world.
---
DARIA (After School)
---
Dependable, Affordable, Reliable, Incredible, Afterschool
Daria was created to empower children, create confidence and encourage academic accountability through after school care and tutoring. Providing more than supervision and snack, DARIA will offer support and guidance for the improvement of standard educational skills, encourage students to further develop their own personal academic interests, and give children the opportunity to develop new skills while working to improve current curricular weaknesses. DARIA aims to fill a void in after school care while ensuring a higher percentage of correct responses and properly completed assignments.
---
TPTR (Nurturing Parent Program)
---
Teen Parents That Rock
The Teen Parent That Rocks (TPTR) Nurturing Program was developed in response to teenage pregnancies, and to build nurturing parenting skills
TPTR supports the growth and development of parents and children as caring people who treat themselves, others, and the environment with respect and dignity through competency based learning and mentorship. It is a strength-based program to help families incorporate new, positive and nurturing patterns into their homes while being affirmed and empowered by adults who were teen parents and have overcome obstacles. Parents and children generally focus on the same topic during a session. They may learn this content through separate activities which are geared to their developmental stages and interests. Families will partake in a family style meal.
The program has a built-in evaluation tool
-Affective: the assessment of parenting attitudes (AAPI-2)
-Cognitive: tests of knowledge acquired (The nurturing quiz/The nurturing skills competency scale)
-Process: participant feedback, self-assessment and self-reports of behavioral change, satisfaction ratings and facilitator observations (Session evaluation forms)
-Retention/Attendance Rates: number of participants regularly attending and completing the course
-Sessions are structured, providing a sense of predictability
-Activities which pique curiosity, empower self and are entertaining and pleasurable
-Learning through music and movement, psychodrama and role playing, discussion, audiovisuals, art games, sharing, food
First half of the evening focuses on parenting skills and second half focuses on self-nurturing skills
Themes from the session are reinforced by the home practice exercise in the parent handbook
---
DEXTE (Narcolepsy Awareness)
---
Determined, Enthusiastic, Xenial, Transformed, Encouraging
Daria's Awakening was created to bring an awareness to the rare disease Narcolepsy through workshops and an Annual 5K run in Baldwin Harbor Town Park. Her hope is to educate her community with the information they need to seek help if they suspect that they or someone they know has symptoms of narcolepsy, to offer tools to help ease the day to day life of a person with narcolepsy and to create a movement. To date, Daria has conducted numerous workshops throughout NYC. She was featured on News12 Long Island and she her 5K Run/Walk raised funds that benefited The Narcolepsy Network and Project Sleep. Daria was diagnosed with Narcolepsy in October, 2015 after an almost 2 year long battle with excessive sleepiness, decline in grades, social life, and basic day to day function. Since her diagnosis and medication, Daria is an Ambassador for the Narcolepsy Network. She earned the Girl Scout Gold Award (highest honor a Girl Scout could earn). She graduated high school with honors. She was inducted into the National Art Honor Society and she will be attending Morgan State University's school of Architecture. Please visit our gallery and past events page to see photographs of her events https://www.3dsaftercareinc.org/events-2
---
TPTR Requirements
---
Are you a TPTR (Teen Parent That Rocks) willing to Mentor a teen parent that will rock (TPTWR)?
• Are you willing to serve as a positive role model and be part of the village that empowers a teen parent to rock?
• Are you willing to collaborate with a teen parent to identify their strengths and facilitate their work toward setting goals that will empower and affirm them and their children?
• Are you willing to build a trusting, mutual, respectful relationship with a teen parent through initiated planned activities?
• Are you willing to commit to be a TPTR for a minimum of 6 months with at least 4 hours of contact per month?
If you answered YES to ALL of these questions we are looking for you! Program Requirements: Became a parent of a child as a teen • Be at least 21 years of age
• Adhere to program policies and procedures
• Complete application, training, and screening process
• Be dependable and consistent in communicating with mentoring program staff, submit activity reports, and take constructive feedback regarding mentoring activities
• Cannot be currently receiving drug or alcohol abuse treatment
• Cannot currently have an open ACS/DSS case involving you or anyone living in your household within the past year
---
---
BECOME A PART OF OUR FAMILY
3D's Aftercare Inc.'s programs will impact children and their families in the following ways:
​• Improve self-esteem
• Improve academic performance
• Respect for themselves
• Develop academic interests
• Make positive life choices
• Investment in community
• Maximize their potential
• Guidance
• Friendship